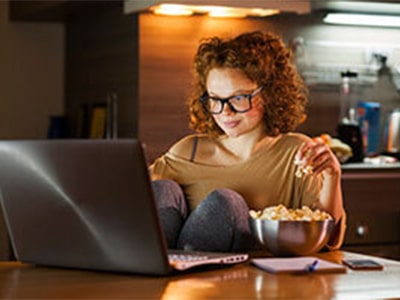 It's 11 pm and, while you should be in bed, you're standing in front of the fridge trying to decide a snack of choice before calling it a night. You know this isn't the best life choice for your waistline, but did you know that it's also bad for your oral health – especially your braces. Your orthodontic treatment increases the potential to leave food behind on the teeth after eating.
Late Night Snacking Can Lead to Tooth Loss
A 2010 study in Denmark discovered a relationship between midnight snacking and tooth loss. Over a six-year period, a group of over 2,000 adults (8% labeled "nocturnal eaters") were found to have significantly increased their chances of tooth loss from repeated midnight snacking.
Nocturnal eaters were classified as those who eat a quarter or more of their daily calories after dinner several times per week. This also includes those who wake up in the middle of the night to eat a snack.