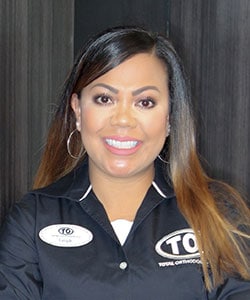 Leigh
Patient Care Supervisor
Leigh was born in the Philippines and grew up in Colorado. She originally worked for Dr. Christine Theroux and has been with TO since 2006. She has one son, Oliver, who is her pride and joy. Leigh loves to cook and exercise in her spare time.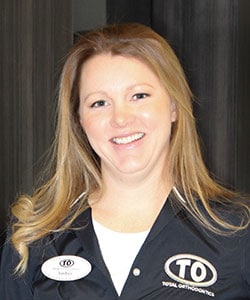 Amber
Clinical Technician
Born and raised in Colorado, Amber has been in the orthodontics industry for over nine years. She loves working at TO because of the passionate and talented doctors. Amber and her husband have two beautiful children – and don't forget their two adorable boxers. They love to spend time camping, dirt biking, 4-wheeling, hiking and many more outdoor activities.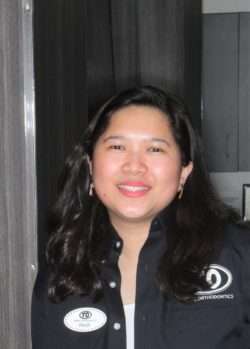 Heidi
Clinical Technician
Helping create beautiful smiles has always been Heidi's passion. Before working as an orthodontic technician in Colorado, she is also a licensed general dentist from Manila, Philippines. She graduated with a degree in Doctor of Dental Medicine at the University of the Philippines in 2017 and passed the licensure exam in 2018. She exemplifies dedication towards patient care and strong work ethic. She's also an amazing team member. With each dental appointment, she strives to make the patient feel comfortable and well taken care of. She's looking forward to bringing out the beautiful smiles of patients at Total Orthodontics.
Outside the office, you'll catch Heidi enjoying different sports such as tennis, basketball, snowboarding, and frisbee.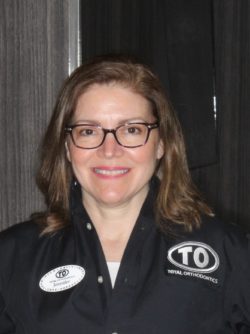 Jennifer
Financial Coordinator
Jennifer was born in Germany and has been lucky to live around the world.  She graduated from Smoky Hill HS and went to Metro State before leaving Colorado, to return in 2015.  She joined the TO team in February 2020 and loves it! In her off time, she loves spending time with her family, hiking, reading and going on motorcycle rides with her husband.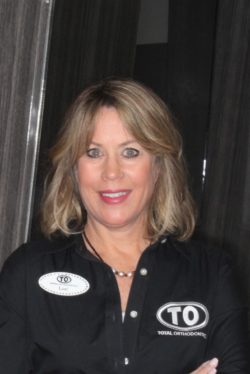 Lori
Financial Coordinator
Lori has been with TO since 2019, and she really enjoys seeing patients smiles transform as they progress through treatment.  She is a Colorado native and spends her time off horseback riding, practicing TaeKwonDo and traveling to as many beaches as possible.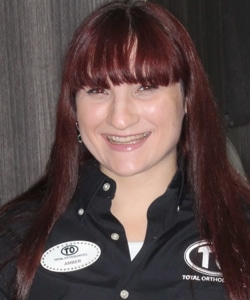 Amber
Front Desk Coordinator
Amber was born in Alaska while her father was serving in the Air Force.  She's been in Colorado most of her life.  She has two children and two very spoiled dogs.  In her free time she enjoys playing with glitter while creating all sorts of handmade items.  She very much enjoys the opportunity to interact with patients and their families in her position at TO.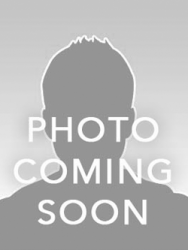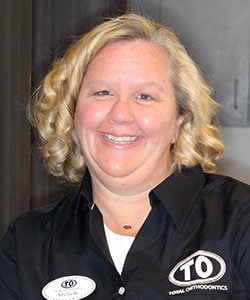 Michelle
Front Desk Coordinator
Michelle left a job in education after 13 years and safely landed at Total Orthodontics. She had never worked in the world of orthodontia, but was not new to the world of high levels of customer service, nor to Total Orthodontics – both of her daughters went through two phases of braces at TO.
Michelle considers herself an expert (from a "worried mother stand point") on everything from head gears to implants. She can truly empathize with patients AND their parents – she has been through the same process as you!  Michelle pledges to make the treatment process a pleasant one for one and all.
Her daughters have now both graduated college and love their TO smiles! She enjoys empty nesting with her loving husband of over 25 years.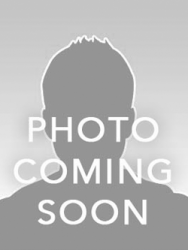 Nichole
Front Desk Coodinator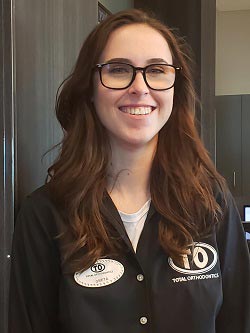 Greta
Clinical Technician
Greta has grown up here in Colorado and was a patient of Dr. Theroux's before joining his staff. She also apprentices as a dog trainer outside of TO. Her free time is full of reading, skiing, spending time with her family, and riding her new Honda CBR 500 motorcycle. Greta loves being part of such a unique office that impacts so many lives every day.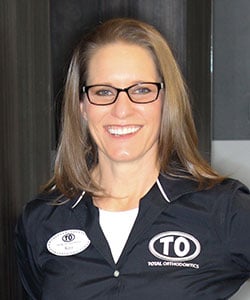 Kira
Clinical Technician
Kira is a Colorado native and has been working in the orthodontic field since 1998. She loves building relationships with patient families and having fun at work while helping to create life-changing beautiful smiles. In her free time, she enjoys spending time outdoors with her husband and two daughters and loves observing as they go through the many adventures that life has to offer.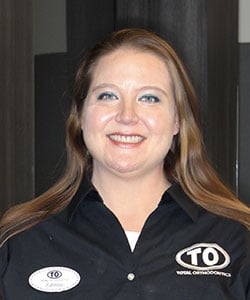 Zabrina
Clinical Technician
Zabrina has lived in Colorado for over 20 years. Besides enjoying seeing her patients and telling her awful (but admittedly funny) jokes, she loves to spend time with her husband, daughter, and two dogs. Zabrina is outgoing and vibrant. The patients at Total Orthodontics love to dance and sing with her in the office. She enjoys making her patients feel at ease and showing them that having fun is really something for everyone!!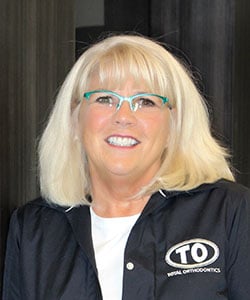 Anita
Observation Coordinator
I have been working for Total Orthodontics since 2004 . I have loved working for Total Orthodontics. I have been proud to see the work that the practice has done and the smiles that we have produced. I love seeing the children grow with confidence and know that we were a part of that growth. My own grandchildren have been patients in this office and so have I.
I continue to be proud of the office and the care we provide to such awesome patients. It is wonderful working with such great Doctors and staff.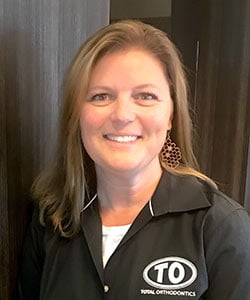 Theresa
TOgether Project Director
Theresa Bakken is our non-profit TOgether Project Director. She gets great joy from getting to know the Smile recipients and seeing them pay their gift of a smile forward in our community. She came to TO as a patient mom and a patient herself. She spends her time outside TO beekeeping and making candy with the honey she harvests.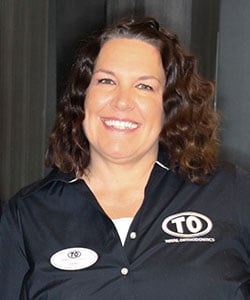 Jenine
Volunteer Coordinator
Jenine is a native to Fresno, California, but moved to the Centennial state in 1997. She has been the director of the TO Gives program since 2014. Jenine believes that it is so important to teach our youth the value of giving back to our community. She, her husband of 17 years, and two teenage daughters love to travel, go camping, and try new restaurants.