Learn More:
TOgether Project         TO Smiles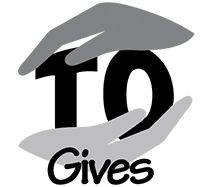 Under the youth leadership of TOgether Project, LLC
TO Gives Mission
The goal of TO Gives is to inspire our youth to do good and serve others. We believe empathy, compassion and gratitude are muscles we build through meaningful community service, and that the lifelong habit of giving back begins when we are young. We commit to making connections and organizing opportunities for you to show up and contribute your time and talents.  Join us! 
TO Gives 2019 event supporting CALF @ Lowell Ranch 
How to get involved 
Since 2019, TO Gives has invited those ages 11 and up to participate in age appropriate community service events.  Each working event is approximately 4 hours long, benefits a local area non-profit, and is supervised by adults who have undergone background checks.  We know getting involved increases self-esteem, promotes healthy choices, and helps you earn valuable community service hours. Contact us with questions at togives@tosmiles.com .
TO Gives –
Proudly serving the Greater Denver Area Since 2019
A few examples of our many events:
The Great Candy Run–  50 TO Gives Volunteers –  supporting runners benefiting the Fetal Health Foundation
Food Bank of the Rockies–80 TO Gives Volunteers – inspecting, cleaning, sorting and boxing the food going out to those in need 
Joshua Station–40 TO Gives Volunteers – playground clean up day supporting families in transitional housing