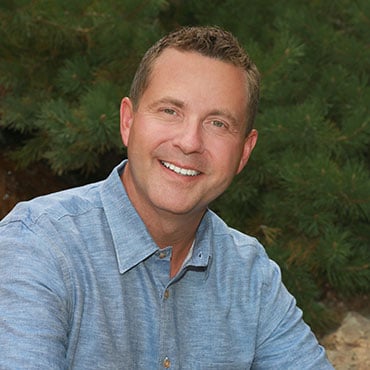 Board-Certified Specialist in Orthodontics
Dr. Theroux graduated from the University of Minnesota School of Dentistry where he earned his Doctor of Dental Surgery degree with highest distinction. He also completed his specialty residency in orthodontics and obtained a Master of Science degree from the University of Minnesota Graduate School.
Dr. Theroux is respected in his field. He has been selected by the Colorado State Board of Dental Examiners as an orthodontic case reviewer/consultant to the Board. Additionally, he is fully Board-certified. He is one of two Board-certified orthodontists practicing in Lone Tree, and one of only three who are Board-certified in Greenwood Village.  In Lone Tree, the other is his business partner, Dr. Barefoot, who became Board-certified in 2016. There is a true advantage to having two Board-certified orthodontists in one office. Less than 20% of the orthodontists practicing in Douglas and Arapahoe Counties are Board-certified.
Dr. Theroux has lectured on the local, national, and international level on orthodontics. See the section on Lectures & Articles for more info on Dr. Theroux's orthodontic education presentations. Dr. Theroux is grateful to have been asked to lecture at the American Association of Orthodontists Annual Session on six occasions since 2001.  This is the world's largest orthodontic continuing education event.  He has also lectured at orthodontic conventions in Canada, Europe, Australia and the Caribbean.
Dr. Theroux is the inventor of the Theroux Phase One Essix Retainer. It was featured in the July, 2003, issue of the Journal of Clinical Orthodontics (JCO). This appliance is now one of the most commonly used orthodontic appliances in the world.  In December, 2011, his Theroux Phase One Essix Retainer was again featured in publication, but this time on the cover of the JCO! His article was also featured in Practical Reviews in Orthodontics as a "must read" and is now required study for many orthodontic residents as part of their training.
In 2012, Theroux Orthodontics was recognized in The Progressive Orthodontist Business Journal as a dedicated practice for clinical care and progressive technologies–one of only four practices nation-wide to be selected for the year. Every year since 2008, the dentists of Colorado have selected Dr. Theroux as a "Top Orthodontist" as featured in 5280 Magazine.  Additionally, his patients have selected him as "Best of the Best" in the Colorado Community Newspapers' readers' polls nine times.  In 2015, The Denver Post Strength in Health Awards were given out to the Top Health Care Leaders in Colorado.  18 Awards were given and Dr. Theroux was the top placing orthodontist in all of Colorado!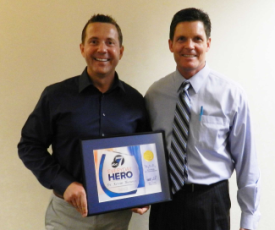 Dr. Theroux and Dr. Barefoot provide orthodontic treatment to 8-10 local children each year on a completely pro bono basis. Recipients are required to perform a 40-hour community service project as part of the program's Pay it Forward Clause.   Dr. Theroux received the 7Everyday Hero Award from channel 7NEWS, the ABC network affiliate in Denver. The 7Everyday Hero Award is given to Coloradans who initiate solutions, motivate others, represent or serve working families and work on a non-profit basis.
He is also a member of the Schulman Study Group–the oldest and most respected study group in the United States. Membership in the group is by invitation only and many of the most well-known orthodontists in the United States are members. Dr. Theroux purchased the practice from the late Dr. Robert Bushey in 1997, and has been in operation since 1960!. Many of our patients' parents were treated here!  Dr. Barefoot is the third orthodontist to serve our community through this practice, and Dr. Theroux is delighted to have him as part of the team.
Dr. Theroux and his wife, Christine (also a dentist) have two sons. When not busy with his family and his practice, Dr. Theroux enjoys playing tennis, hiking, skiing, mountain biking, fly-fishing, and traveling.  He is also known around the office and the community for his intense interest in his patients, his "crazy" memory, and his love of games and contests.  He is also proud to say that he is now treating children whose parents themselves were his patients as teenagers!