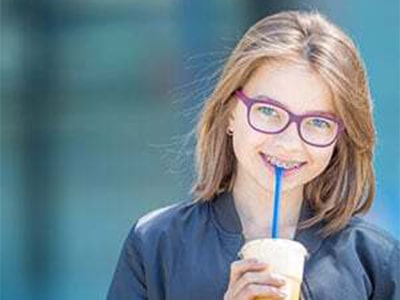 Did you know that orthodontic treatment is not just for teens and adults? In fact, the American Association of Orthodontics (AAO) recommends that by the age of 7, children should have an initial orthodontic consultation. These comprehensive consultations determine whether or not a child's teeth are developing properly or if early orthodontic treatment is or will be needed in the future.
Phase 1 vs Phase 2 Orthodontics
The typical process for Phase 1 orthodontic treatment involves a patient being fitted for their appliance (braces for example) which is worn until their teeth move into their proper positions. Some patients may require extractions or surgery prior to beginning treatment. Once the teeth are properly aligned, the patient wears a retainer to keep the teeth from shifting back. 
Two-phase orthodontic treatment differs from Phase 1 in that the first part of treatment is done while the patient still has most of their baby teeth. The goal of two-phase orthodontic treatment is to minimize development problems early so that treatment in their teens will be faster.