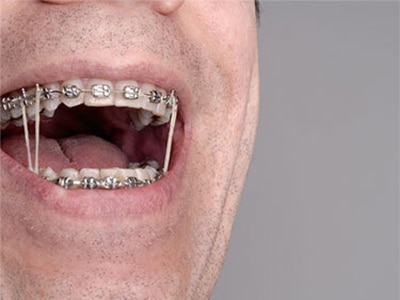 Whether you've had orthodontic treatment or not, you've seen people wearing elastics or rubber bands as part of the process. But do you know what they're used for? To help give you a better idea of why rubber bands are used with metal or clear braces, we'll explain what they are, why they're used, and how to take care of them during treatment. 
What are Rubber Bands? 
In short, rubber bands are used to help move your teeth along the archwire to aid in tooth movement for your particular treatment plan. There are many different ways to wear rubber bands and how long you wear them is determined by your orthodontist. Dr. Kevin Theroux and Dr. Brooks Barefoot at Total Orthodontics will instruct you on exactly how to wear your rubber bands and when and how often to change them based on your personalized treatment plan. Since your rubber bands lose their elasticity with use, patients are normally instructed to replace them at least once a day, especially after eating and brushing.